We are in the process of updating all of the information for our 2023 event. Please come back in the near future for updated information!
Come out to Greenlife Family Farms in Concord, NC on Saturday, April 29th from 2pm-10pm for a family friendly 8 hour fest and heighten your senses with polished music, impressive art, real butterfly interactions, brilliant fire performances, acrobatic aerial performances, donation based yoga, a community drum circle, mouth watering food trucks, delicious kombucha, many local vendors, bubble art, and more! 
KIDS 12 and under are FREE!!!
We are partnering with the non-profit Habitual Roots once again! There will be a donation bucket on site and a portion of these proceeds will go to benefit Habitual Roots. This non-profit operates in Charlotte and Greater Charlotte areas and is creating spaces for you to dive deeper into our own mental health practice! Check out their pages for more information!
Drum Circle By DeeAnn Macomson
We will be having a drum circle on site from 7pm-8pm. Please bring your drums or any other tools that you may have to make sound with! 
There are many benefits of group drumming and rhythm events. Drumming boosts the immune system so there is actual science that backs up the feeling of happiness and well-being that most people experience after drumming. It's an easy instrument to learn and can be taught in a matter of minutes.
For the kids (the kid inside of you too)!
We will have Krissie from Eros Creation on site painting faces with her beautiful art! Bubble Trouble will be on site with their bubbles of all sizes! Fun Size Equipment will be on site with their kid sized excavators to offer your kids another fun activity to help teach them motor skills! This is a Feel Good Fest for ALL ages! 
Parachute People
Parachute People are coming back! – The stress reducing, positivity producing, parachute with a purpose! Yes, this is the traditional parachute that you hopefully remember from your childhood! Filled with affirmations, community building games, and a good time – every time!
Music Lineup
2pm-2:30pm – Funky Geezer
3:00pm – 4:30pm – Bear to Witness
5:15pm – 6:45pm – Noah Proudfoot and the Botanicals
7:00pm – 8:00pm – Drum Circle – BRING YOUR DRUMS!!
8:30pm – 10:00pm – Jess Lamb and the Factory ft Siri Iman
10:15pm – 11:30pm (Barn Stage – After party) – Ethan Desmond
Activity Lineup
'Lil Sprouts – Planting Seeds Activation by Jones Kitchen Sink – All Day
Face painting by Eros Creation – All Day
Water Cymatics – In Barn – All Day
Vendor Village – All Day
Parachute People – Pop up throughout the day
Bubble Art – Pop up throughout the day
Balloon Art – Pop up throughout the day
Community "Scavenger Hunt" – All Day
Aerial Performances – 3:00pm – 7:30pm
Drum Circle – 7:00pm – 8:00pm
Fire Performances – 8:00pm – 10:00pm
Yoga Classes – 2:00pm – 7:00pm
Fun Size Equipment (kids activity) – All Day
Food trucks
We will have food trucks on site as well! Come hungry!
Dumpling Girls
Sun Burger Vege Cuisine
Tito's Tacos
Donation Based Yoga
*A portion of proceeds go to benefit the charity Habitual Roots.
Yoga: $5 Suggested Donation – cash and Venmo accepted at the door. The schedule for these classes are listed below!
Fire Flow with Ahna Kollar from Studio Fire- 2:00pm – 3:00pm
Chakra Flow Yoga with Victoria Martinez from Chakra Flow University – 3:30pm – 4:30pm
Fun, Happy, Love Yoga with Jason Kierce from Big Love Yoga Barn – 5:00pm – 6:00pm
Inside Flow with Wenny – 6:30pm – 7:30pm
Jason Kierce – Pop up Acro Yoga Jam throughout the day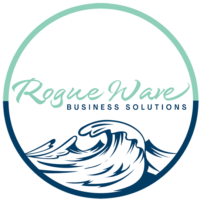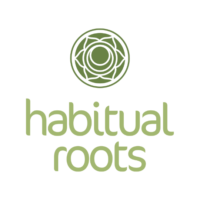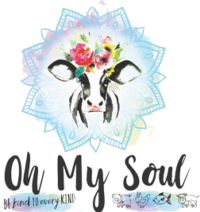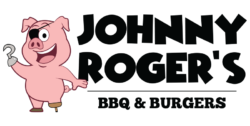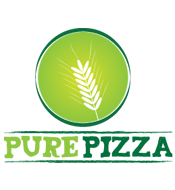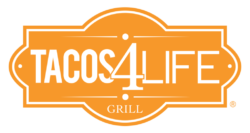 Frequently Asked Questions
Tickets are sold in advance to plan for traffic, parking, and safety protocols. It's highly encouraged to purchase in advance at feelgoodfestnc.com, however a select amount will available for purchase at the gate.
Austin Shook
Founder/Visionary
Austin Shook has a passion for sharing the power and medicine of sound with as many people as possible. He is a sound healer that uses ancient instruments to create meditational spaces for people looking for inner peace and deep relaxation. Austin has also recognized his passion for creating spaces for other artists to share their gifts as well.
He stepped more deeply into event organizing because of this in 2019. He organized and hosted The Healing Heart Experience in March 2019 in Charlotte, NC as well as Feel Good Fest in 2019 in Charlotte, NC. He has traveled 2 times to Myrtle Beach with The Healing Heart Experience and is now organizing Feel Good Fest '22 with Justin Ervin from Habitual Roots and Jason Kierce from Big Love Yoga Barn.
Justin Ervin
Organizer
Justin Ervin is co-founder and Executive Director of Habitual Roots. Through Habitual Roots, Justin supports others through program development that help build positive habits of self-care using mindfulness and emotional intelligence.
Today, Justin empowers individuals looking to improve their mental and emotional wellness as a habit and integration coach. He has spent 6+ years managing projects within the financial, nuclear, startup, and servicing industries. Justin was selected as a Top 30 under 30 Future Business Leader in Charlotte, NC in 2020, and is a credentialed life coach by the International Coaching Federation.
Jason Kierce
Conscious Collaborator
Jason has been practicing yoga about 18 years. In 2015 he graduated yoga teacher training from Y2 Yoga in Charlotte NC. He taught regularly at the Dowd YMCA for years and now teaches at Big Love Yoga Barn, the White Water Center. He all teaches numerous special events and workshops including Acro Yoga, Arm Balances and Inversions. Yoga is many things to different people. Jason loves to bring awareness of the mind, body, spiritual components of practice.
Building community and spreading positive energy in a fun, playful manor are elements of his classes. The expansion of yoga is also the expansion of consciousness and he's excited to encourage this ripple effect. Come check out his classes for fun, light-hearted smiles, laughs and Love.
Questions? Let us know!
We look forward to hearing from you!